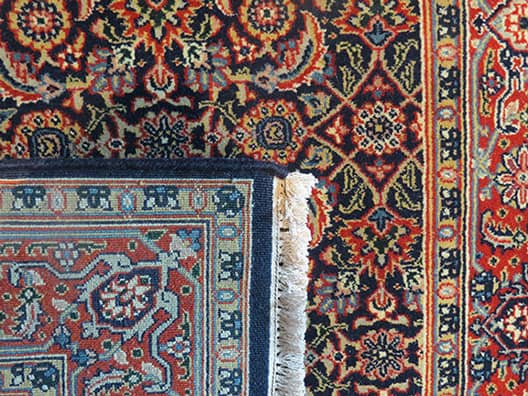 With over 30 years experience, we have the extensive knowledge to accurately assess the value of your Oriental rug. We meticulously evaluate the rug-making techniques, the materials and regional differences in design. We can assess the age, condition, and repair history, which can all affect its value.
There are certain benchmark characteristics of rugs that assist in estimating value. These include the number of knots per square inch(kpsi) in the weave or the type of dye used for coloring. However there are also subjective evaluations regarding its historic and aesthetic value which weigh heavily in determining an Oriental rug's true value.
Oriental rugs are considered to be functional works of art and an investment. They generally appreciate in value and are handed down through the generations of a family. A certified rug appraisal is recommended for insurance or estate purposes, but also for the rug owners own appreciation for the craftsmanship of their piece.